All relationships undergo challenges at some point. I know mine has, and it took focus and dedication to make it great again. Couples therapy is a great option to navigate those challenges and create a relationship both partners need and deserve. Additionally, when we work on our relationship we always improve our personal functioning. If you think about it, it would be hard to have a healthy relationship if you weren't functioning at your best.
​
Plus, couples therapy has evolved. This isn't your parents therapy. There are new research-based interventions and results. It's not about blame. It's about creating a relationship culture of mutual understanding, empathy, and action. In other words, it allows you to reveal your relationship potential so it can be all it was intended to be.
​
​
To accomplish this, I use the following proven treatment methods as well as other clinical tools as needed:
​​​​
Gottman Method Couples Therapy
---
Gottman Method Couples Therapy is an empirically-valid intervention for relationship therapy (in other words, it works). It was developed by Dr. John Gottman in conjunction with his wife Dr. Julie Schwartz Gottman and over 40 years of breakthrough research to understand why some relationships succeed and others fail. In some cases he could predict with over 94% accuracy which couples would divorce by his observations. In sum, his research revealed that in order to have a lasting, fulfilling relationship couples must learn to be better friends, to appropriately manage conflict, and to support one another's dreams for the future. The Gottmans created a series of very specific skills and strategies that couples can learn and then implement to accomplish these goals. ​ The Gottman Method for healthy relationships is based on the Sound Relationship House, which is anchored by trust and commitment. Skills such as viewing one another with positive regard, managing perpetual conflict, understanding one another's individual needs, and having fun are also essential. gottman.com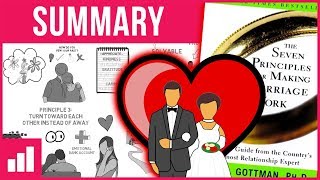 ---
Imago Relationship Therapy
---
Imago Relationship Therapy was founded by Dr. Harville Hendrix and his wife, Dr. Helen LaKelly Hunt. They developed this revolutionary clinical practice based on their deep knowledge of psychology, their clinical experience, and the lessons of their own relationship, all of which spanned over 30 years. An indication of the success of Imago is that Oprah Winfrey included "Imago Theory" in her list of "Unforgettable! Oprah's Top 20 Shows". ​ Imago Relationship Therapy has helped over 100,000 couples worldwide. It works because it provides simple, proven tools for reducing conflict and renewing intimacy, which leaves couples better equipped to help themselves. Imago integrates diverse psychological theories from Freud to neuroscience. Its cornerstone is a unique process of dialogue between partners which deepens connection and increases safety and compassion. imagorelationships.org/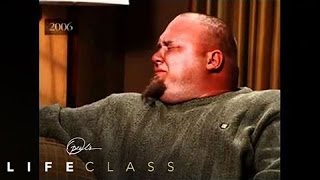 ---
Emotionally Focused Couples Therapy
---
Emotionally Focused Couples Therapy (EFCT) was developed by Dr. Sue Johnson in the 1980s as a method to re-establish safe, emotional connection in a relationship. This evidence-based model is built on the premise that a healthy, lasting relationship can only occur when there is a positive attachment between the partners. Often as relationship discord occurs partners become increasingly fearful of a secure attachment. Dr. Johnson suggests that the most courageous people are able to risk and reach out to others. EFCT can illicit new, positive cycles of bonding through a series of healing conversations. This model has been validated by over 20 years of empirical research. drsuejohnson.com iceeft.com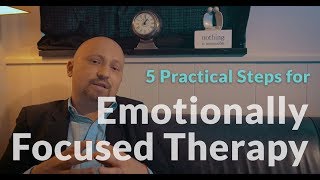 ---
---
Common reasons couples come to therapy are to:

Get the most out of a new relationship and avoid the pitfalls of their parents' relationship

Pre-marital counseling to determine areas to work on

Find out if a troubled relationship can be saved

Gain a shared vision for their future

Discover how their relationship can be a powerful source of personal growth

Learn new ways to communicate in order to manage conflict

Feel more love for their partner and experience a deeper connection when there has been emotional distance

Put joy, romance, or sex back in their relationship

Build security in their relationship to heal trauma

Decide how to proceed when there is an active affair

Construct a new relationship after a betrayal or other crisis

Navigate details of a separation or divorce

Co-parent effectively during a separation or divorce
"
Don't move the way fear makes you move.
move the way love makes you move.
Rumi